Welcome to the Library page.
Use the links below to find out more about the library and see what we have been up to.
The books in the library are arranged in three different sections.
Fiction
Non Fiction
and Picture Books. 
There are also baskets around the bookshelves with different authors or themes in them, just in case there is too much choice or you need some inspiration.
Have you visited 'Starbooks' yet? Come to the library and find out our recommended reads and enjoy a book.
Look at all these fantastic new books coming to our shelves Summer term. 
Come to the library to find out more.
If you like the film, then you will love the book. Come to the library to have a look through these books
Beauty and the Beast is coming to a cinema near you. The fantastic journey of Belle, a bright, beautiful and independent young woman who is taken prisoner by a beast in his castle. Despite her fears, she befriends the castle's enchanted staff and learns to look beyond the Beast's hideous exterior and realize the kind heart and soul of the true Prince within.Why not come to the library and read the book before you see the film?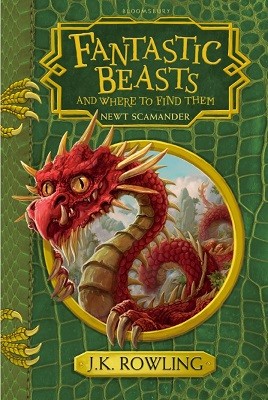 Fantastic Beasts and Where to Find Them is a 2001 book written by British author J. K. Rowling about the magical creatures in the Harry Potter universe. The original version purports to be Harry Potter's copy of the textbook of the same name mentioned in Harry Potter and the Philosopher's Stone, the first novel of the Harry Potter series.  Come and have a read of this in the library.
Did you know this year celebrates 30 years of Where's Wally? It's almost hard to believe this red and white striped wearing character is turning 30. These books are just as popular now as they were 30 years ago. Come to the library to see if you can find Wally.