Week Beginning 22.5.17
We have had a great time this week preparing for our class assembly. It has been hard work but we definitely think that all the hard work paid off. 
Our Rainforest artwork
Week Beginning 15.5.17
We have had an amazing Science week. Have a look at some of the amazing science experiments we have completed.
W/C 8.5.17
This week we have been looking at different cityscapes by the artist Charles Fazzino.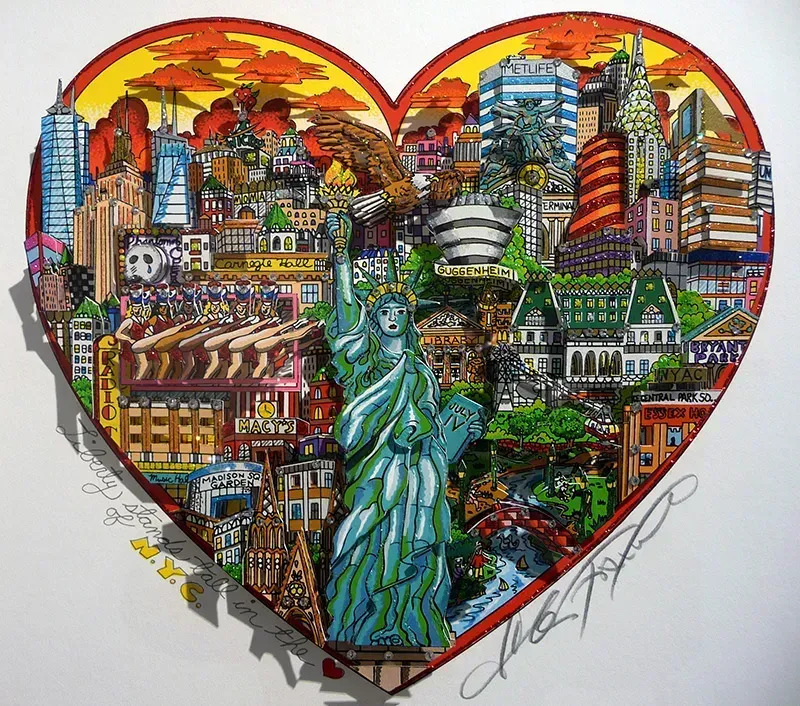 We saved different examples of his artwork that we liked and used iMovie to present and share them.
Week beginning 1/5/17
This week we have been practising our photography skills. We have been taking landscape photographs of our school, then editing them and adding filters.
Week Beginning 03.04.17
During science, we have had fun investigating whether older people are taller.
Week Beginning 20.03.17
We had great fun decorating our own cakes and then eating them to help raise money for Red Nose Day.
Week Beginning 13.03.17
We love attending Mrs Brazington's Morning Tutor Groups to help us practise our times table and division facts. Click the picture below to find games to play, which will help you practise more.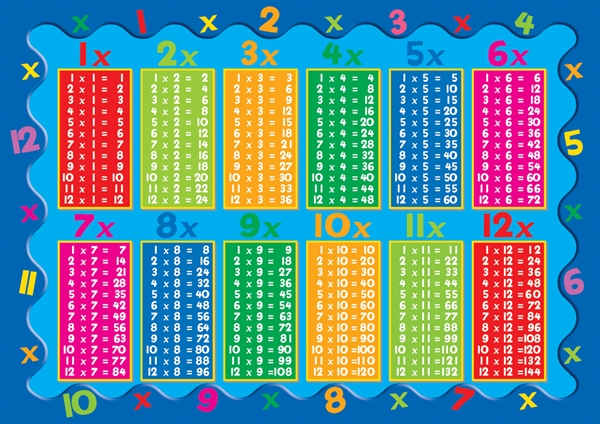 Week Beginning 06.03.17
We took part in a Healthy Eating workshop, learning about the importance of eating a balanced diet and exercising.
During our music lesson with Miss James, we practised playing 'Boom Whackers and created our own piece of jazz music. See video below.
IMG_0446.MOV
Week Beginning 27.02.17
This week in maths we have been using our reasoning skills to solve problems. We had to show great perseverance and patience.
Week Beginning 6.2.17
Class 12 had a great time this week learning all about friction. The children made balloon rockets and measured how far the balloons travelled on the different strings depending how much friction was created.
Week Beginning 20.01.17
We enjoyed researching facts about the Chinese New Year and creating roosters full of important facts and information.
We complete a science investigation to determine which material would be the best for making a parachute.
Week Beginning 5.12.16
We've loved making our moving toy during our DT lesson. Children worked hard to research and design their own product using a CAM.
During English, we have been learning about ways to link paragraphs with adverbials. Remember to look on the blog for examples of the children's writing.
The children have been busy learning the songs for the Christmas Carol concert with our music teacher Miss Matthews.
Week beginning 28.11.16
This week we have been very busy in English practising our persuasive writing, using commas to add further information. Look on the blog for some of our examples.
During DT, we have investigate different CAMs and designed our own moving toy. Look out for the finished products next week.
We arrived in school on Thursday morning and everywhere was decorated with Christmas decorations. We all walked to the church and listened to a service all about Advent.
Week Beginning 14th November
This week we have been taking part in Bikeability. We have been out on our bikes working towards our level 1 and level 2 in cycling proficiency.
Week Beginning 1st November
This week have started using LEGO WeDo in ICT. We completed our first task of constructing our own creatures using just 6 bricks. We are looking forward to making our own spinning tops, turbines and more.
Week Beginning 10th October
This week we have been learning about the importance of different religious festivals. We have been looking at the Buddhist festival of Wesak and made our own lanterns. 
What we have been learning this week (beginning 26th September).
Class 12 have been very busy this week. In maths we have been working on finding fractions of amounts, using our knowledge to then solve word problems. We then found equivalent fractions with the help of a fraction wall. In our topic lesson we created posters about an aspect of Anglo Saxon life, but were only allowed to use 15 words! We shared our knowledge with our class through a market place activity. We have also looked at non-chronological reports and written our own reports based on our Anglo Saxon research.
In Science this week we made models of the solar system using fruit so we could order the planets according to their relative sizes
What we have been learning this week ( Beginning 19th September).
The week started with Freddy Fit - we had a great time exercising and playing games.
We have started to look at 3D shapes this week and tackled some hard questions looking at how many right angles are in various shapes. We explored the topic using actual shapes to help us and have produced some fantastic work. In English we have continued our myths and legends theme, focusing on St George and the Dragon. We produced a comic strip of the story with fantastic detail using our earlier learning of relative clauses and expanded noun phrases not to mention some fantastic vocabulary.
In our science lessons we explored our understanding or the earth, sun and moon as spherical bodies and why we know this. We played a game looking at thoughts and evidence at different times in history and matching these to the flat or spherical earth theory.
Our PSHE theme is caring and we discussed what this meant to us. We looked at a video of a dementia sufferer and working in pairs created a script We then performed our role play to our friends and took videos of our plays.
What we have been learning this week ( Beginning 12th September).
This week we have worked very hard, focusing on mental addition and subtraction as well as looking at different myths and legends. We designed fantastic mythical beasts and wrote a setting description for our myth.
In art we looked at designing Anglo-Saxon clothing. In science we have been researching the Earth and the Solar system.
The level of detail in our homework this week was fantastic - what excellent research on the Anglo Saxons. We are proud to display our work in our classroom for our friends to see.
 Celebrating Roald Dahl day.
We celebrated Roald Dahl Day.to mark his 100th birthday. We looked at The BFG and how Sophie initially reacted in horror to the giant.  She judged him by his appearance, even though he was friendly. We first played a game and also designed a poster where we matched personality cards and appearance cards. We discussed how we make assumptions based on how people look and thought about whether it is better to be kind or look beautiful. We then created our own characters and gave them opposite personalities to their looks. 
Earth and Space
We are going to be looking at the Earth and Space during our Science lessons. Throughout the term we will be looking at the sizes of the planets and their distance from the Earth.  We will also be learning about the moon and night and day
Can you think of a mnemonic to help you to remember the order of the planets?
Friday 9th September 2016
We have had a great first week back at school creating our class rules, starting our topic on myths and in ICT we learned about networks.