We were very excited to celebrate World Book Day this week. We looked at the book the lion, the witch and the wardrobe by C.S.Lewis. We met our Patron of Reading Pippa Pixley and held our own book swap. What is your favourite book? Who is your favourite author? 
We gave an assembly and talked about all the brand new books we received for our school library.
September
We are looking forward to Roald Dahl Day on 13th September. Keep your eyes peeled for what we get up to. 
May - National Share a story month
Look at these new releases coming soon for your to share with your family. Who will you share them with? Where will you share them?
April - Audit the library
The librarians have been looking at the books we have in the library and sorting out to make sure we have the right books in stock for the children at Hopwood. We have looked on the Micro librarian system and have found the most popular books to be Horrid Henry, horrible histories and diary of a wimpy kid. We have looked at these books and found some of them to have pages missing. We have been getting rid of these books and making a list of new books we would like to get for the library.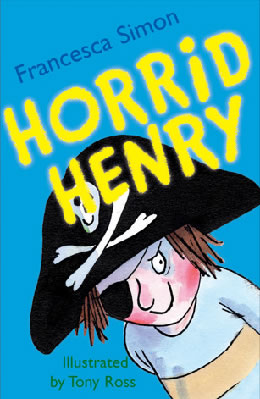 World Book Day - Thursday 2nd March
As part of our celebrations for World Book Day, we held a magical Harry Potter themed day for the whole school. It started on Tuesday with a special delivery from the owls who had a letter for each class We had a special ticket to use to board the train for Hogwarts. We held quidditch matches in the school, went on a reading hunt and even took part a whole school reading mannequin challenge. We all loved it.
Meet the librarians - 11th November
Our librarians made a presentation for the rest of the class to show them all the hard work they had been doing in the library. We are the reading ambassadors of the school and told everyone about how to use the library. We have been looking at new books for the library, organising books and thinking about our top secret author event.
National Poetry Day - 6th October
National Poetry Day is the 6th October and to celebrate we took part in a week of celebrations. We had our own poetry picnics where the librarians read and helped with KS1. We skyped the authors Jonathan Emmett and Margaret Bateson-Hill who told us about their rhyming poetry. We also recited different poems including some nursery rhymes. We also had a visit from the poet Paul Delaney who worked with all the classes in the school to share his poetry and tell us how to make our own.
Roald Dahl is 100
We celebrated Roald Dahl's birthday in school by taking part in different activities including making our own dream jar and an enormous crocodile. In ICT we made our own birthday cake for Roald Dahl. In Class 8, pupils made their own Willy Wonka chocolate bar. Happy birthday Roald Dahl!
World Book Day 2016
On Thursday 3rd March the whole school celebrated World Book Day. Every class in the school had received a copy of J.M. Barrie's book Peter Pan, which we delivered at the start of the week. Peter Pan was the theme for our whole school. 
The Junior Librarians helped to run the book swap stall. We swapped everyone's book token for a new book.
Which book did you choose?
Harry Potter Book Night 2016
On Thursday 4th February we celebrated Harry Potter Book Night in the library above the stairs. The event ran after school and you could come dressed as your favourite character from any of the Harry Potter series, or in your best muggle dress. We created our own wizarding wands, competed in the inter-house championship with a Hogwarts quiz and played Free the House Elf.